Repair of a broken neck on an 1865 parlour guitar
I was contacted a few months ago about the repair of a broken neck on an 1865 parlour guitar. This guitar has been in the family for 150 years and the owners were, not surprisingly, very upset when the neck break happened. The guitar had been hanging on the wall when suddenly the neck broke off. I suspect that a glue line had dried out and, under the tension of the strings, the two glued parts of the heel had separated, snapping the ebony finger-board in the process. Although this may look like a disaster, on inspection of the guitar, I was confident that a good repair could be made.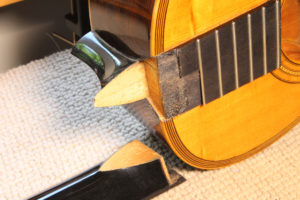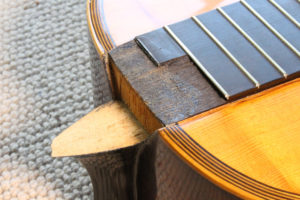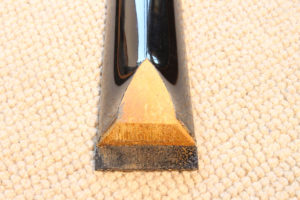 This guitar also has an interesting history. As a small plaque on the fret-board shows, the guitar was given by "Geo to Lulu in 1865". The owners of the guitar confirmed that "Lulu" was Lulu Sweet, a popular singer and entertainer who worked on the western side of America around that time. Indeed, there is an island near Vancouver, Lulu Island, that is named after her.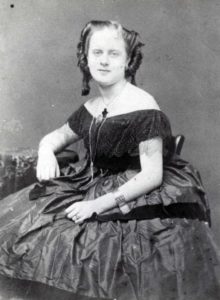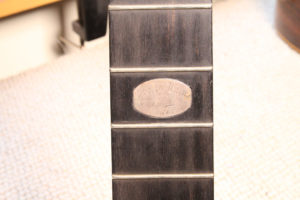 Essentially there are two stages to making this repair. Firstly, the neck needs to be glued back in place, and, secondly, the damage to the finish around the crack line needs to be repaired. As is often the case when a guitar neck breaks, the crack line on this guitar was very "clean". (although a small piece of the heel had broken away and had to be replaced). So once glue had been applied and the two parts of the neck clamped together, a good, sound repair was achieved.
The next stage of this job was to repair the damage to the finish along the crack line. To do this I used my airbrush gun and applied nitro-cellulose lacquer. Having left the lacquer to dry and harden for a week I levelled and polished out the finish. I am pleased to say that on completion of the work the neck break was all but invisible.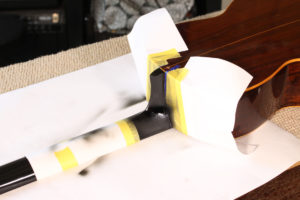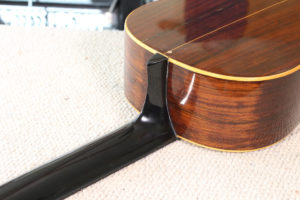 This is the first time that I have been asked to make a repair of a broken neck on an 1865 parlour guitar, so it was nice to work on a guitar of this age.
If you would like to find out more about this repair I have made a 10 minute VIDEO which highlights the essential steps of this repair.
You may also like to look at another post which shows the repair of an Epiphone guitar for which the neck had completely snapped off completely.